Bred by Linda Marden
Haalia was our first Finnish Lapphund. She was a terrific showdog. Unfortunately, Haalia did not pass her Health Clearances--she was Moderately Dysplastic (Hips) and originally had a Dysplastic reading on her Elbows as well. Since it would be completely unethical to pursue breeding her under the circumstances, we placed her as a companion, where she is very happy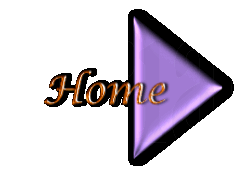 As of June 30, 2007, Haalia is now Multi-Breed BIS Gr. Ch. Sugarok Yutori Dif'rent Drummr AOM
News Flash: Haalia (Multi-Breed BIS UKC Gr. Ch. Sugarok Yutori Dif'rent Drummer AOM) is the #1 Finnish Lapphund female in the US for 2006, per UKC rankings. She is the #3 Finnish Lapphund overall (2006). She is the #1 female to date in 2007 as well, currently ranked #4 overall. Her record includes numerous Best of Breed and Group placements as well as numerous Group 1's.
Haalia ( BIS UKC Gr. Ch. Sugarok Dif'rent Drummer AOM) is PRA free (via Optigen clearing of both parents). She passed her CERF exam in December 2006 with flying colors. She is elbows and knees OFA normal but her hips are Moderately Dysplastic per OFA and she has been retired from showing and spayed and placed i a pet home.

Summer 2007 photo by Lynn Drumm (below)
Haalia at 14 months old (below). Photo by Lynn L. Drumm
Haalia at 22 months (below), Jan 15, 2007. Photo by Cathy Pollack
Haalia's win record:
Haalia finished her UKC Ch in 3 shows, at 11 months of age. She was a reserve Ch at the UKC Premier in June 2006, and best Senior in Sweeps at the 2006 FLCA National Specialty and reserve to BOS. As a 3 month puppy, she was reserve to BOS at the 2005 FLCA National Specialty as well. In one weekend in November 2006, she earned 4 Champion class wins toward her Grand Champion title and completed those requirements in February 2007 completing the 5 legs in 6 shows total . In 2007, she has added a Multi Breed BIS to her record and prior to that she earned two AOM's (earned at the prestigious UKC Premiere).
Haalia at 11 months (left), 21 months (right) photo by Thomas photography (above)
Haalia at 21 months, during our first big snow December 2006, photo by Lynn L. Drumm (below)
Haalia below as a puppy, and out of coat as an adolescent , Photos below by Lynn L. Drumm
[ Try right-clicking the image and then the text link below ]
Free JavaScripts provided
by The JavaScript Source
Yutori Web Design © 2006-2010 all rights reserved and will apply to all pages of this website.
All photos on this website and in the albums are copyright to Yutori Finnish Lapphunds. Do NOT copy without our written permission. Photo theft will be prosecuted. These photos and ALL graphics are privately owned by Yutori Web Design and are NOT to be used by anyone without our express permission. They are NOT to be considered public domain.