UKC Gr. Ch. Sugarok Tenacious, CGC, HIC
Bred by Linda Marden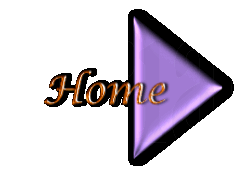 ---
ALL of our dogs were owner-handled to their AKC Champion, and Grand Champion titles.
Tina has 6 AKC points, including 1 major.
---
See Tina earning her herding instinct certificate on Youtube here.

UKC Gr. Ch. Sugarok Tenacious, CGC 'Tina' is PRA Clear (via Optigen cleared parents) and she passed her CERF exam in December 2006. Her hips are OFA good, knees and elbows were normal.

Above, Tina at Ixonia 5/31/08 and below, Tina at the same shows

---

photos above by Thomas Photography

Below, Tina left and Dancer right--by Thomas Photography

---

Tina the 'dental hygienist' and Amasa (left) and Tina's favorite girl, Tiffany (right).

Chillin' between shows with Katie and Tiffany (left) and in the ring (right) in the Grand Champion class. From l-r, Teddy, Tina (center) and Dancer.

Napping on Mille (left) and Tina and her 'twins' (right)

Napping on a pink cat bed (left) and Tina with daughter Quinn (right)
[ Try right-clicking the image and then the text link below ]
Free JavaScripts provided
by The JavaScript Source
Yutori Web Design © 2006-2009 all rights reserved and will apply to all pages of this website.
All photos on this website and in the albums are copyright to Yutori Finnish Lapphunds. Do NOT copy without our written permission. Photo theft will be prosecuted. These photos and ALL graphics are privately owned by Yutori Web Design and are NOT to be used by anyone without our express permission. They are NOT to be considered public domain.