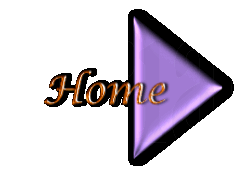 ---

Sired by U-Gr.Ch. Orso Farm Naappero, CGC, HIC, 'Dancer' out of U-Gr. Ch. Sugarok Out N' About Yutori, HIC, 'Sony'
Sony's litter by Dancer, born May 21, 2009 produced two very nice puppies.
Dublin is AKC pointed.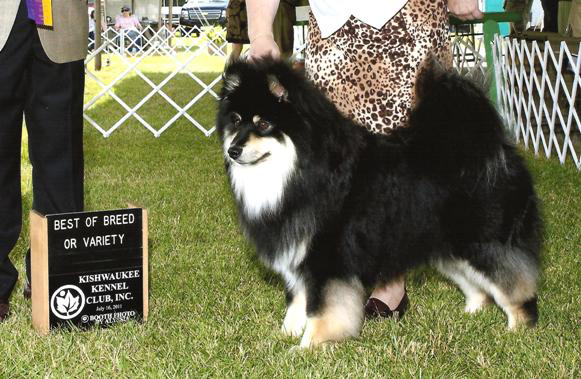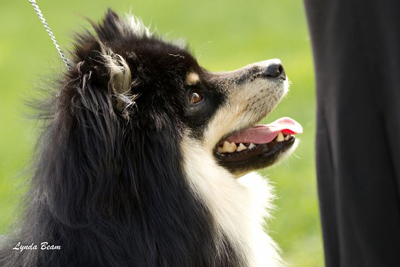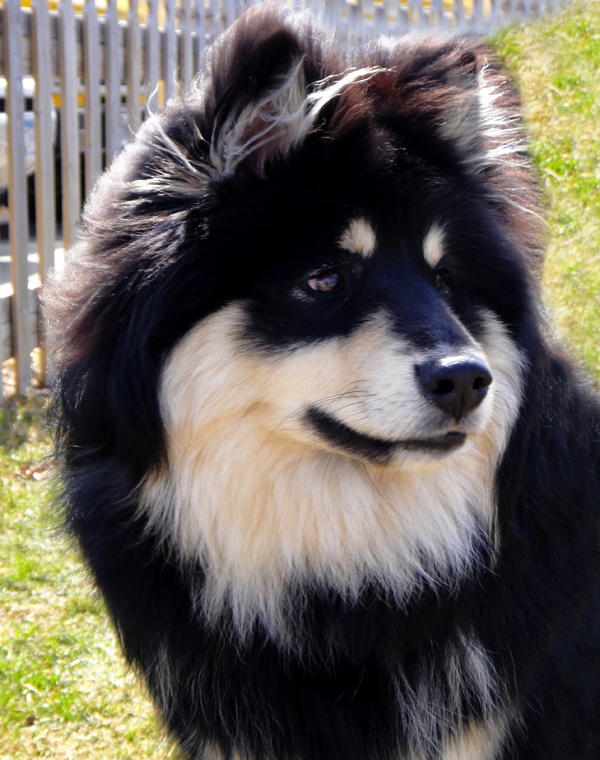 Photo above and below left, by Lynn L. Drumm
Photos below right and centered below by Lynda Beam
Dublin, below at 7 months and 2 years,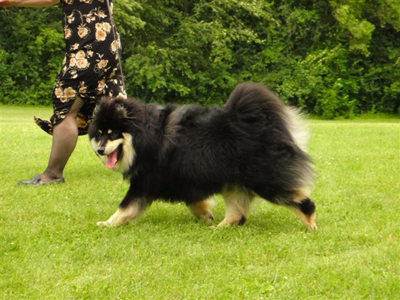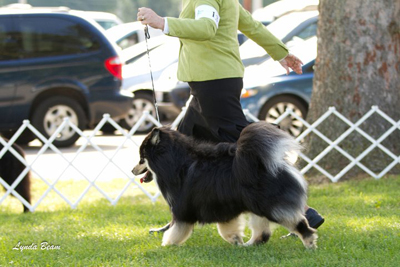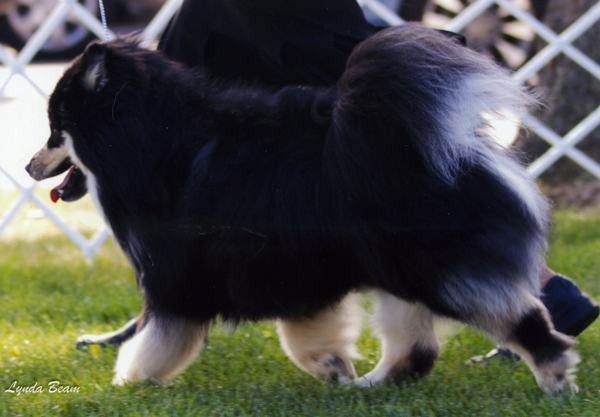 ---

Yutori's Kalbarri SuomiBorealis, 'Keetu'
Sired by UKC GrCh Orso Farm Naappero, CGC, HIC, 'Dancer' out of CKC Ch, UKC Ch Peikkovuoren Niiskuneiti, HIC 'Niisku'
co-owned with Ann and Mike Manion of Kalbarri Finnish Lapphunds.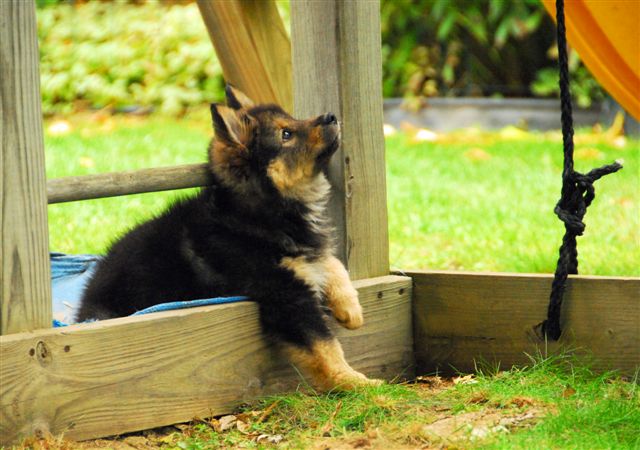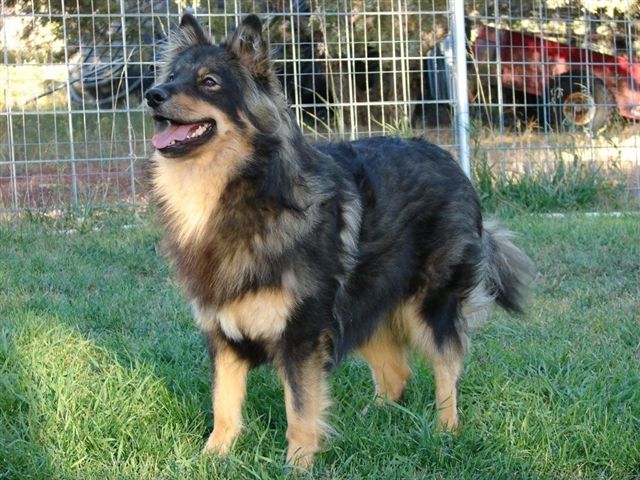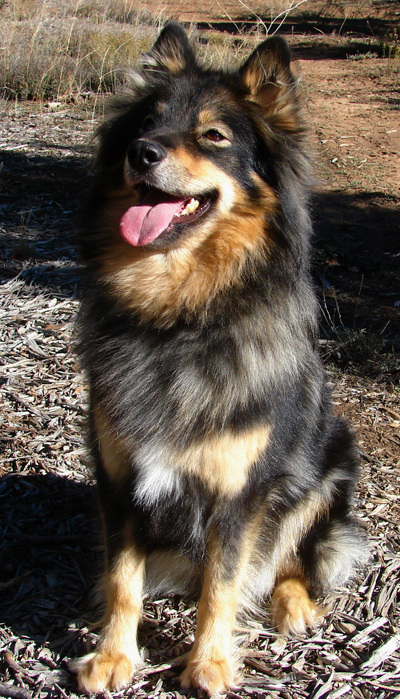 ---

2012 Finnish Lapphund Club of Canada National Specialty Winner, and #1 FL in Canada in 2011.
From Dogs in Review, May 2010 issue, in the article "O Canada", columnist Dawne Deeley wrote (in her segment ...'and from the West') about Finnish Judge Paula Heikkinen-Lehkonen's judging assignment at the Renaissance Dog Association show Monday of Easter Weekend at Chilliwack's Heritage Park:
"Heikkinen-Lehkonen, whose Wolfheart kennel of Fox Terriers has had considerable impact in her home country, was very complimentary in her observations...(comments about the BIS dog and the show
... the Finnish Lapphund puppy, Yutori's Suomifoxfire O'Bearspaw was judged to be of particularly excellent quality--high merit indeed, given the breed is a native treasure in his homeland."
Of course, as Ukko's breeders, we are very pleased that Paula Heikkinen-Lehkonen had such high praise for an example of our breeding program here at Yutori! Thank you to Judge Paula Heikkinen-Lehkonen!
Sired by UKC Gr.Ch. Orso-Farm Naappero, CGC, HIC 'Dancer' out of CKC Ch, UKC Ch. Peikkovuoren Niiskuneiti, HIC 'Niisku'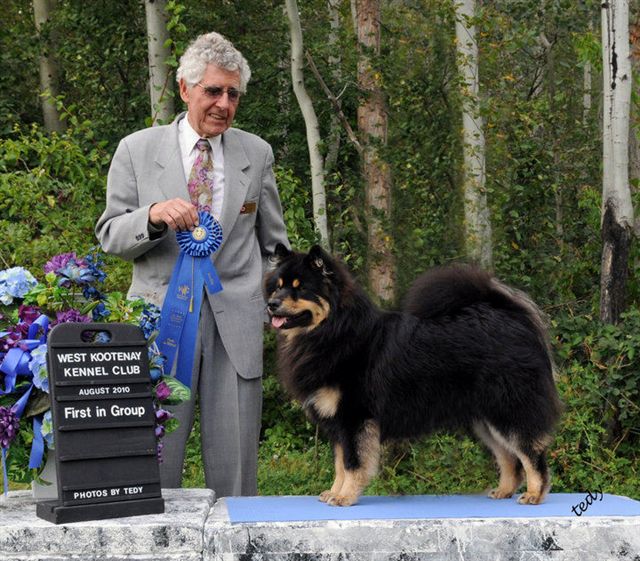 ---

'GeeP', sired by AKC Ch/UKC GrCh. Yutori's Howlin' at Autumn Moon, CGC, HIC 'Finn', out of UKC-GrCh. Sugarok Out N' About Yutori, HIC, 'Sony'
Co-owned with Nancy Smith Horst of Maryland, he is just starting his show career.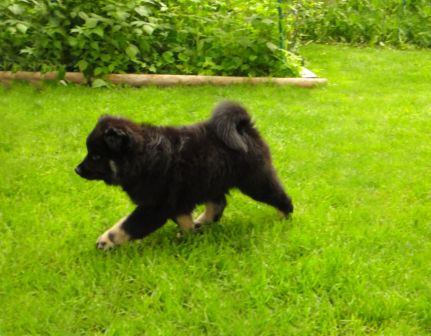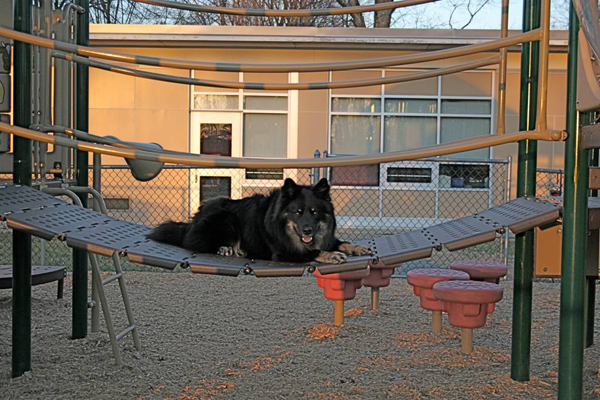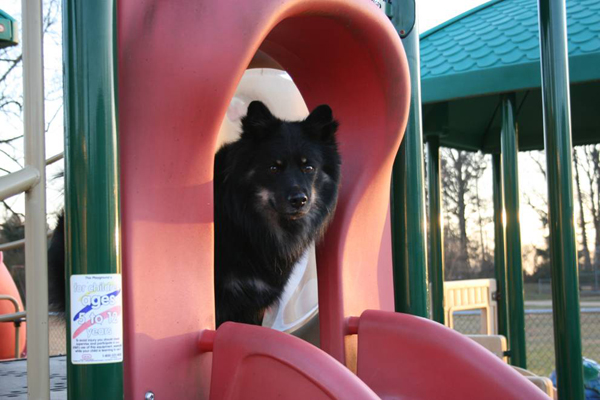 ---
Yutori dogs not co-owned by Yutori

Seija, below, is the litter sister of Dublin, above. She too, is in a show home with Mark and Jennifer Raymond--she has not yet started her show career.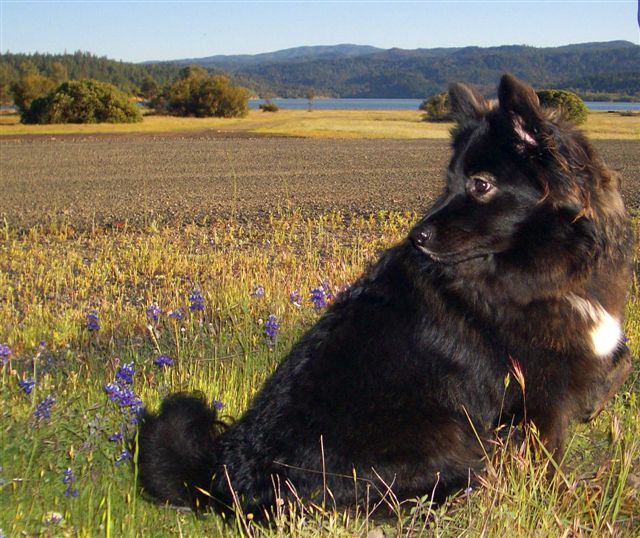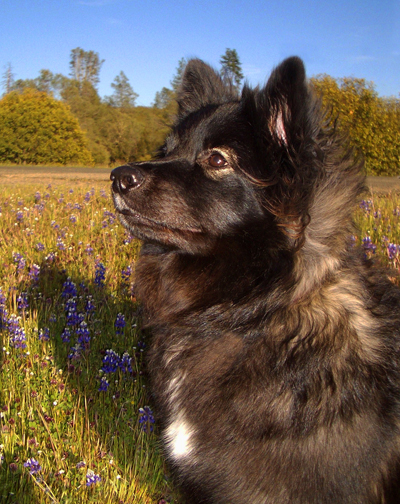 ---

Below is Elli, a daughter of Niisku and Dancer. She lives with the Ftacnik family and the artwork is courtesy of Lexi; Ellie's human sister.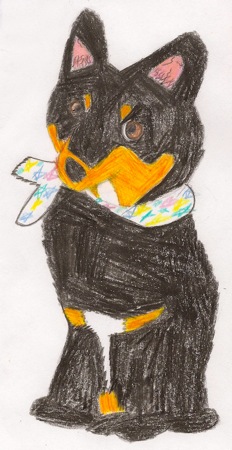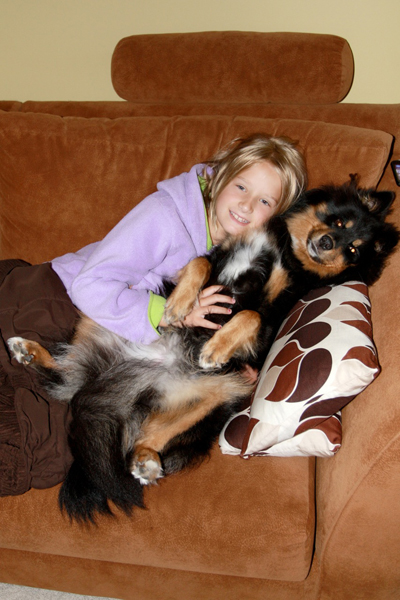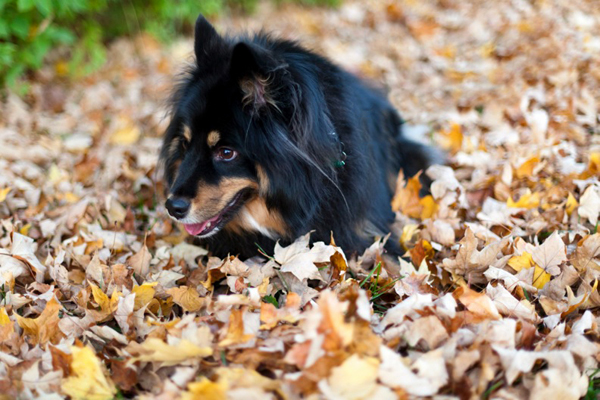 ---

Below, UKC Ch and UKC multiple BIS Altered Ch. Yutori's Autumn Inspiration HIC, 'Shine' owned by Sandy Pardon. In this photo, Shine is presented with 2 judges who awarded her Best In Show on the same weekend. At her debut in Altered Class, in June, Shine earned her first BIS and a Reserve BIS.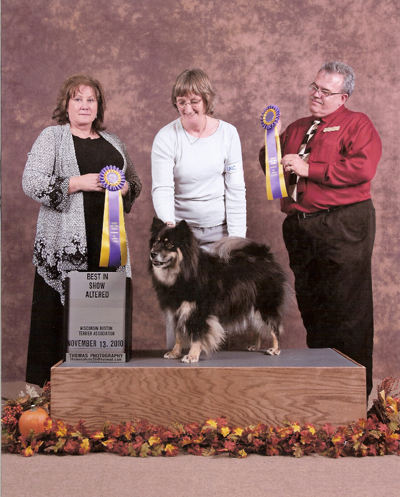 ---
UKC Gr Champion Yutori's Apple of My Eye, CGC, HIC, NA, NAJ, 'Chip'
Chip is the sire of our litter from Sony ---the offspring are Frankie, Petey, Kullan, Tess, Iris, Bling and Luscia.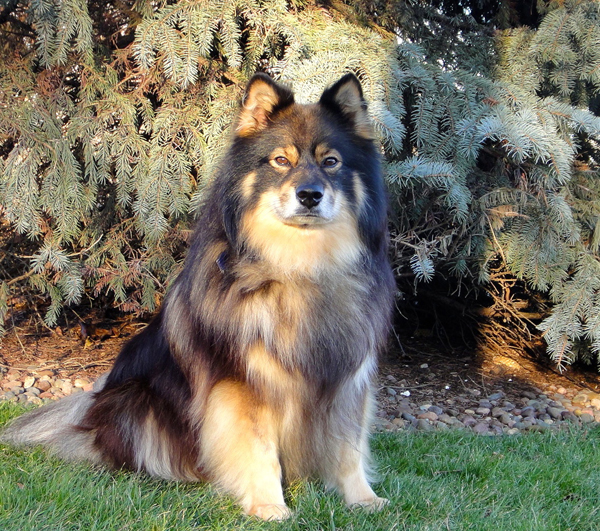 Below, Kullan 'Yutori's Eye Am Cinnabon', a son of Chip and Sony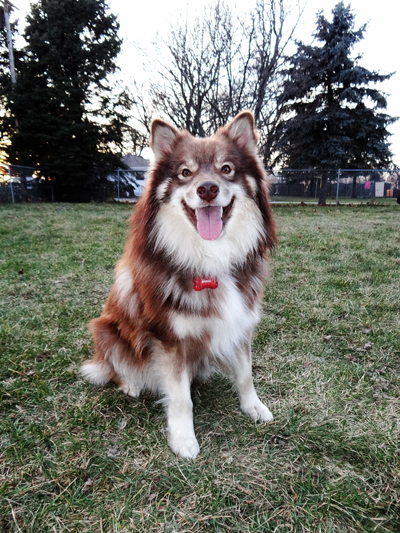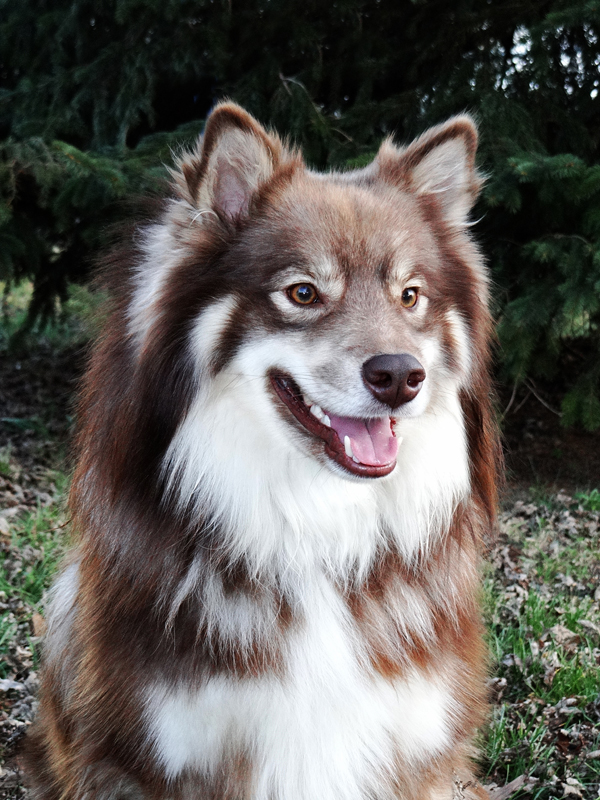 Below, the graphic for
Our first Yutori Finnish Lapphund litter: Tina's litter out of Teddy, born November 29, 2007.