On November 28, 2006, Sony was born. A daughter of UKC Gr. Ch. Viksalan Noaidi and UKC Ch. Buster Brown, Sony is a very pretty black and tan girl. She was the youngest UKC Champion Finnish Lapphund in breed history when she became a Champion (until another dog beat her record). However, she is still the youngest FEMALE UKC champion in breed history to date. She earned her HIC (herding instinct certificate) in November 2008 and completed her UKC Grand Championship with limited showing in December 2008.

A grandaughter of Finnish Ch. Lecibsin Hurmuri Hukka, she carries the type and substance typical for dogs from those lines, and what we want to build upon.

Sony has OFA normal hips, knees and elbows. She is Optigen Clear (no PRA gene), and has a current CERF as of 11/03/09.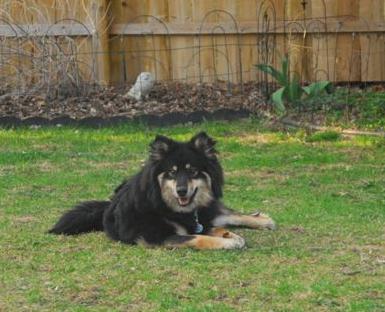 above--Sony--fall of 2007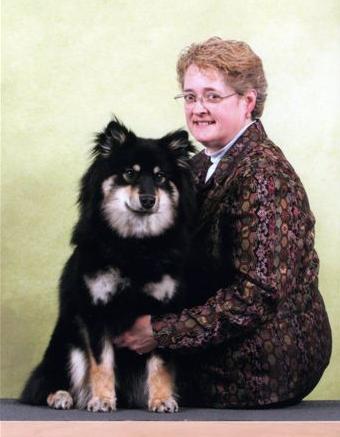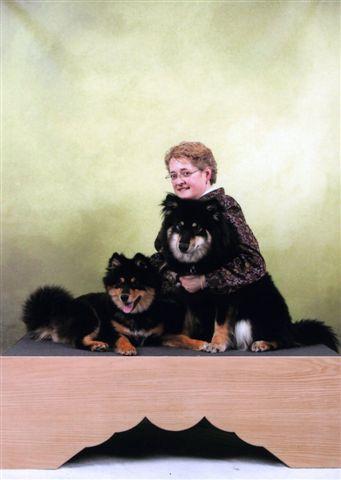 Above, photo on the left--Sony at 15 months and photo on the right, Niisku and Sony (l-r)--photo by Thomas Photography
---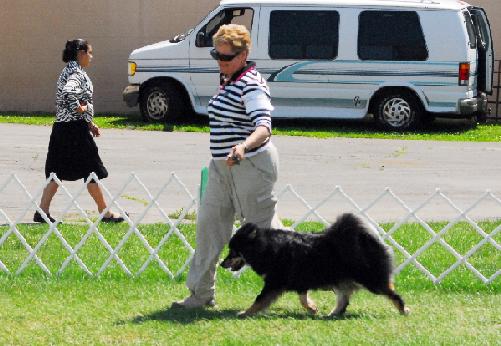 Above and below, Sony at the 2008 UKC Premier
below, r-l, Summit, Latte and Sony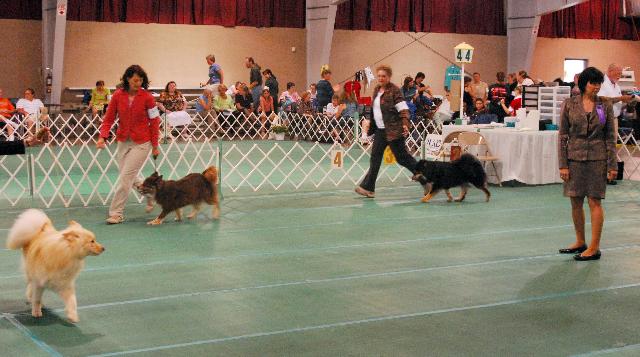 Photo below by Lynn Drumm--Sony is 6 1/2 months old.
---------------------------
Below: Mid-November 2007 l-r: Sony, Latte, Dancer. photos by Lynn Drumm
Sony is 11 1/2 months old.
Below, December 14, 2007 photos by Lynn Drumm
[ Try right-clicking the image and then the text link below ]
Free JavaScripts provided
by The JavaScript Source
Yutori Web Design © 2006-2009 all rights reserved and will apply to all pages of this website.
All photos on this website and in the albums are copyright to Yutori Finnish Lapphunds. Do NOT copy without our written permission. Photo theft will be prosecuted. These photos and ALL graphics are privately owned by Yutori Web Design and are NOT to be used by anyone without our express permission. They are NOT to be considered public domain.