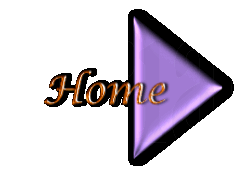 See Shine, earning her HIC (herding instinct certificate) on Youtube.
photos below left and right by Thomas Photography

Shine is one of the puppies from our first litter of six (an all champion, multiple titled litter); out of two-time Top Ten breed winner, UKC Gr Ch. Sugarok Teddy Bear and UKC Gr. Ch. Sugarok Tenacious. She was returned to us September 12th at just under 10 months of age. Shine returned to us out of coat and unfortunately with clipped fringes, but managed to earn her championship by November of 2008 with a Group 1 and a Group 2, making this litter the first UKC Finnish Lapphund all champion litter with multiple titles. We would like to thank judge Dean Spielvogel for seeing past Shine's coat condition to the quality and structure beneath, and with Shine's final competition win, completing this litter's accomplishment as the first all champion litter in this breed in UKC history. Thank you also to judge Pat Young, who gave Shine a best of breed and Group 1 on the same day. Shine is now spayed and living in a companion home.
Photo left, thanks to Nick Avgoulas and below right, by Dick's Photography
photos below by Lynn Drumm at Magic's Legacy, herding instinct clinic given by Shannon Wolfe, November 2008
Above, December 1, 2008 snow
[ Try right-clicking the image and then the text link below ]
Free JavaScripts provided
by The JavaScript Source
Yutori Web Design © 2006-2010 all rights reserved and will apply to all pages of this website.
All photos on this website and in the albums are copyright to Yutori Finnish Lapphunds. Do NOT copy without our written permission. Photo theft will be prosecuted. These photos and ALL graphics are privately owned by Yutori Web Design and are NOT to be used by anyone without our express permission. They are NOT to be considered public domain.