---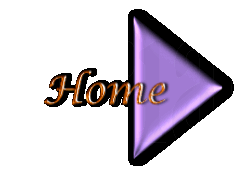 ---
ALL of our dogs were owner-handled to their AKC Champion, and Grand Champion titles.
---
Quinn finishing her AKC Championship May, 2012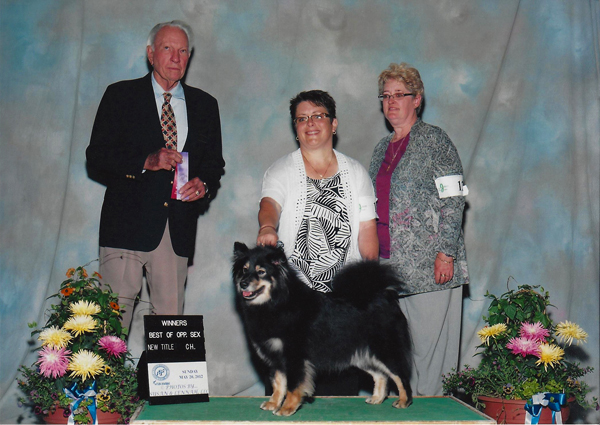 Quinn and litter brother Leif, below, going BOB and BOS in May, 2012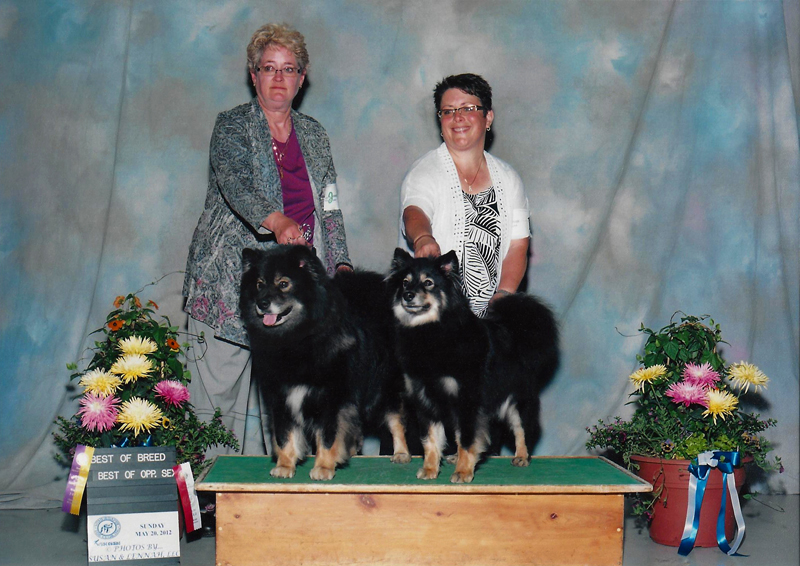 #1 UKC Finnish Lapphund 2009
QUINN was BOS on Sunday July 5th of 2009 at the first weekend of AKC Miscellaneous shows, at the Ann Arbor KC (Michigan) cluster under judge Dr. Thomas Davies

Quinn after the UKC Dunlap Cluster in May, 2009 (below) photo by Thomas Photography
Quinn has a UKC Reserve Best in Show and Multiple UKC BOB's, Multiple Group 1 and Multiple Group placements
Bred by Lynn Drumm & Cathy Pollack
Quinn earned her AKC CGC in July, 2008.
Quinn is OFA prelim'd Good hips, normal knees and elbows, CERF'd 11-3-09.
See Quinn, earning her HIC (herding instinct certificate) on You Tube.
Photos below: Lynn with Quinn at AKC Waukesha shows, 2009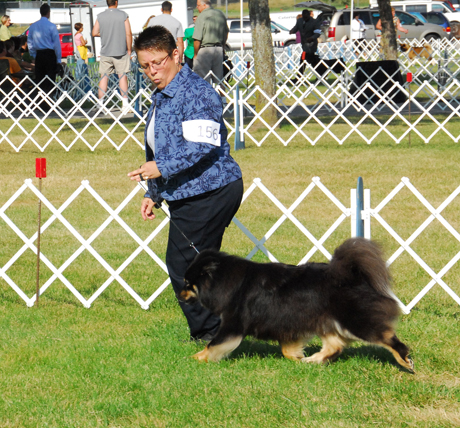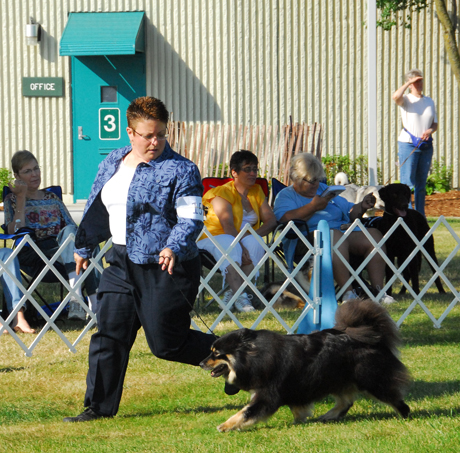 Quinn finishes her UKC Grand Championship! She was only 9 1/2 months old on 8/24/08 and as far as we know, is the youngest Finnish Lapphund UKC Grand Ch. in breed history!

photo below by Thomas Photography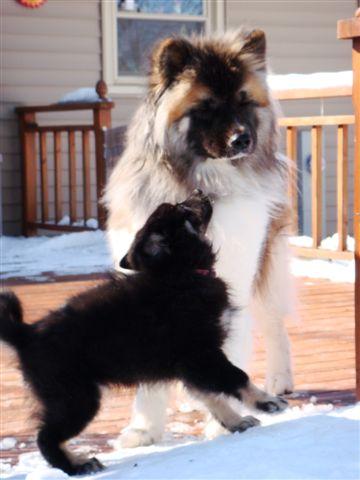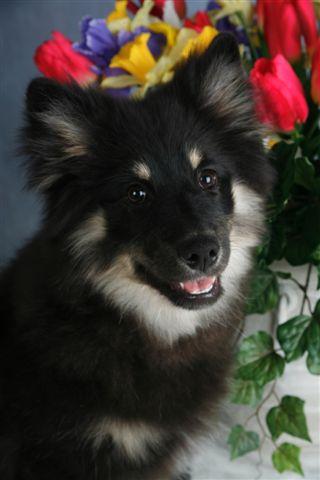 Above left, Quinn with Akita Amasa and right, Quinn portrait at 3 1/2 months
Below, Quinn left and Finn right "The Twins"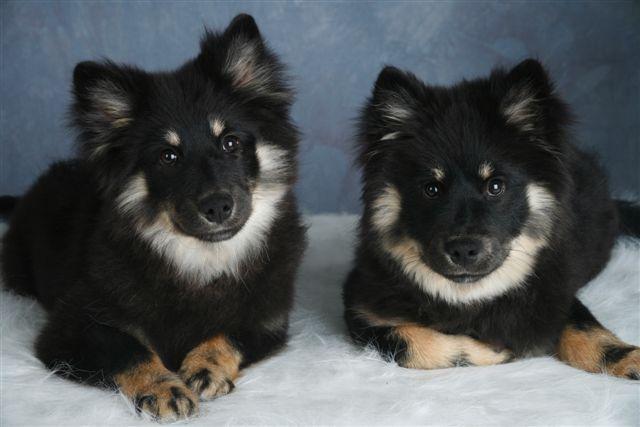 Below, Quinn left and Finn right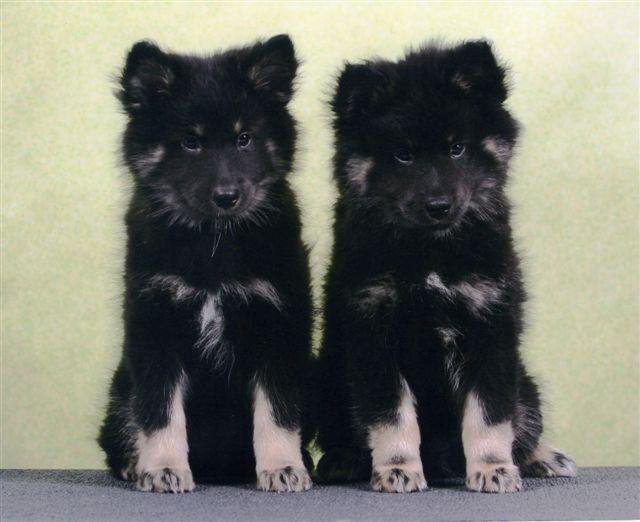 ---
Wisconsin Boston Terrier Association, May 31 and June 1, 2008 in Ixonia.
Below, Quinn and Niisku photo left, and Quinn Competing for BIS, photo right.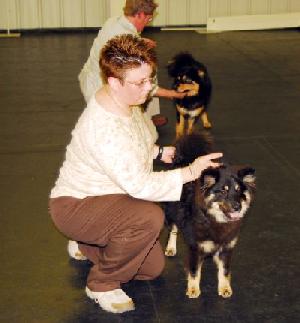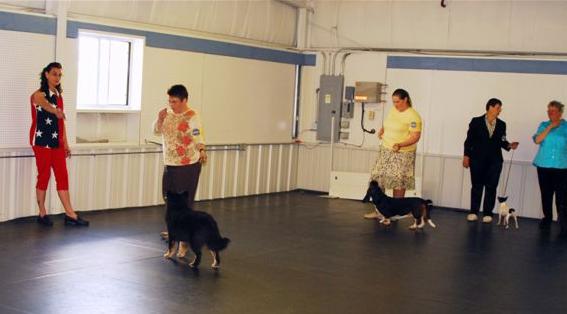 Below left, Quinn receiving Reserve Best In Show ribbon and on the right, the show photo with judge Stephanie Mueller
photo below right, by Thomas Photography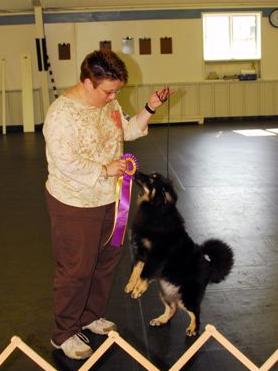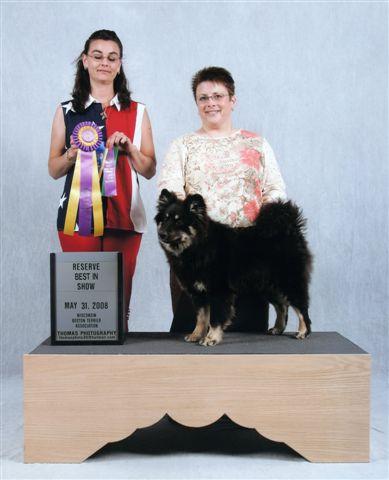 below, Quinn and Lynn with judge Lynette Bachman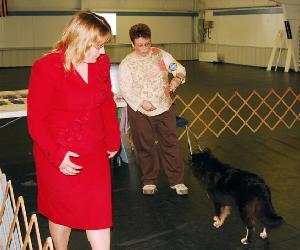 Below left, Lynn with Quinn below right, in show 2 on 6/1/08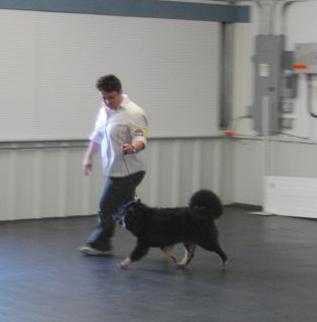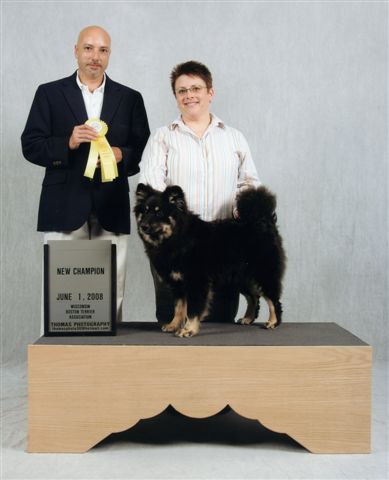 Quinn at Ixonia, 6-1-08 with judge Carlos Rodriguez.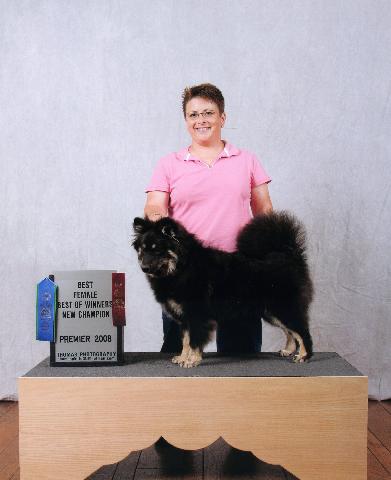 New Champion Yutori's Autumn Equinox, CGC, 'Quinn' above, finished at the 2008 UKC Premier, 6 months old.
photo above by Thomas Photography
Below l-r, litter sister Yutori's Autumn Inspiration, 'Shine' with 'Quinn'.
photo by Lynn L. Drumm
Below, Quinn with judge Diana Allen-- Friday 6-13-08 at the UKC Premier.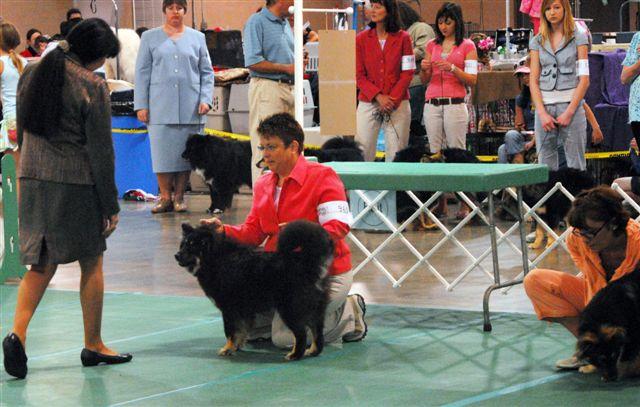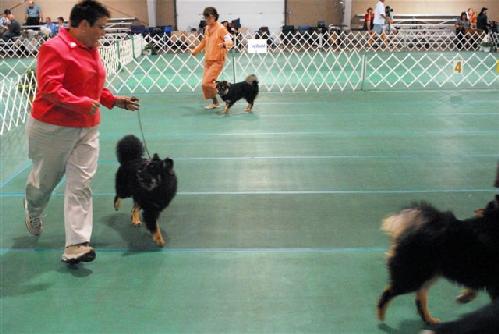 ---
Finn above, and below l-r are Quinn, Niisku, Dancer (scratching) and Finn top right corner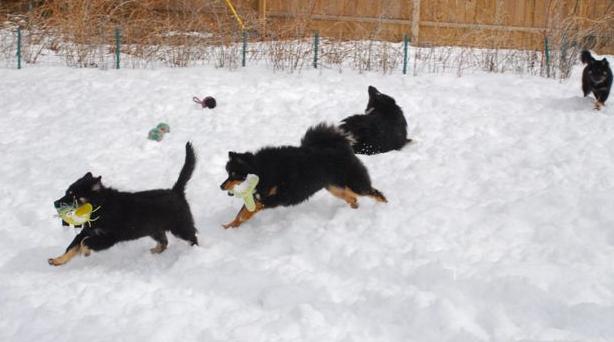 below, l-r Finn, Quinn (center) and Tina far right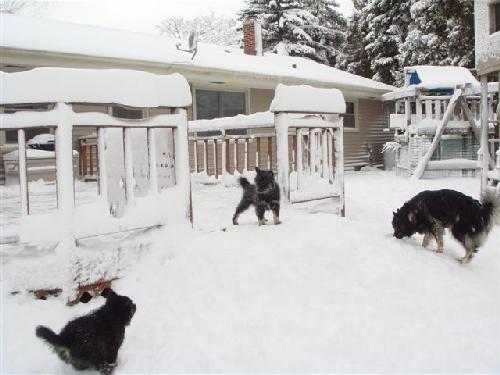 below l-r are Quinn a competent tail surfer, and Finn (the surfee)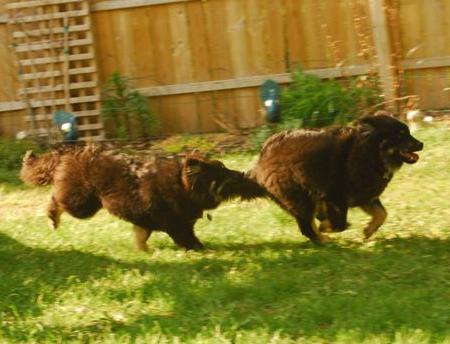 ---
[ Try right-clicking the image and then the text link below ]
Free JavaScripts provided
by The JavaScript Source
Yutori Web Design © 2006-2010 all rights reserved and will apply to all pages of this website.
All photos on this website and in the albums are copyright to Yutori Finnish Lapphunds. Do NOT copy without our written permission. Photo theft will be prosecuted. These photos and ALL graphics are privately owned by Yutori Web Design and are NOT to be used by anyone without our express permission. They are NOT to be considered public domain.