Dancer is co-owned by Lynn Drumm, Cathy Pollack and Linda Marden and is not at public stud. He may be available (by private agreement on a case by case basis) at stud to Champion* females with all of their clearances (OFA hips, knees and elbows). Prospective mates should also be clear of the PRcd gene (via optigen), and with a recent brucellosis test. Dancer will also have a current/recent brucellosis test prior to any breedings. He has already been tested for brucellosis (negative).
* We prefer to breed to finished champions. However if the female is of exceptional conformation quality and pedigree, we are willing to discuss individual situations.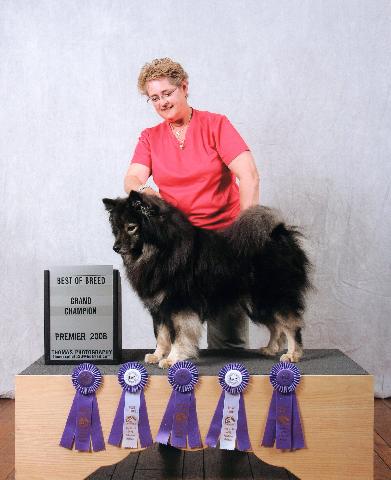 Dancer with his 3 Grand Champion class and 2 BOB ribbons from the 2008 UKC Premier (above) by Thomas Photography
Photo below by Dick's Photography: Dancer in his Herding Instinct test 11-9-08
Photos below by Lynn Drumm
Dancer (below) at the 2008 UKC Premier, taken by Lynn L. Drumm, with special thanks to Nick Avgoulas for the photos taken during the Top Ten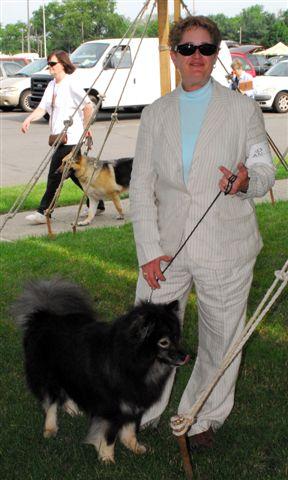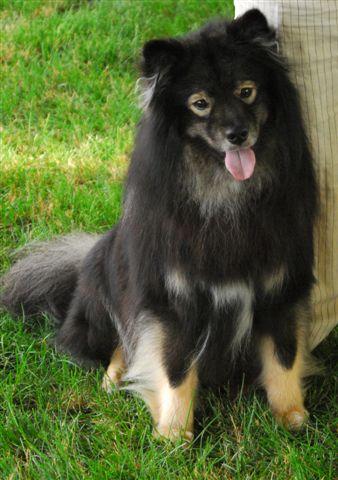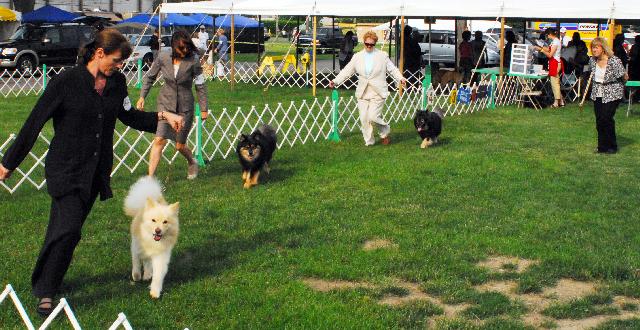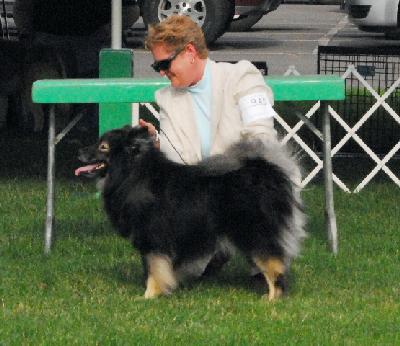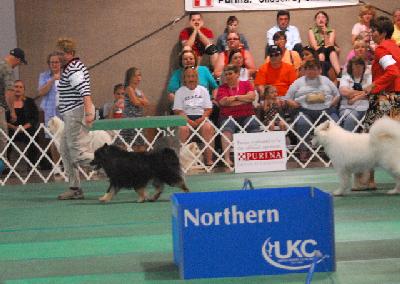 Dancer (below) making the cut in group (see him in 5th) on Saturday under judge Joseph Allen. The placements were just as shown.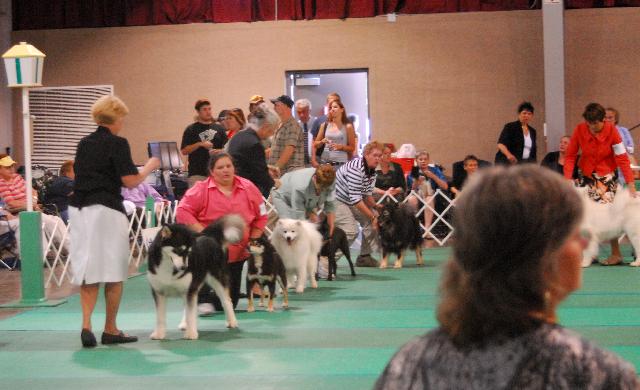 Dancer below, in breed (13 dogs competing) and then indoors (above and below right) in the group on Sunday, under judge Dan Crutchfield.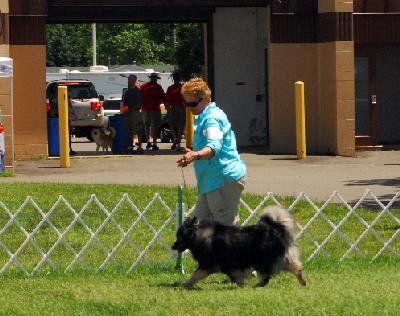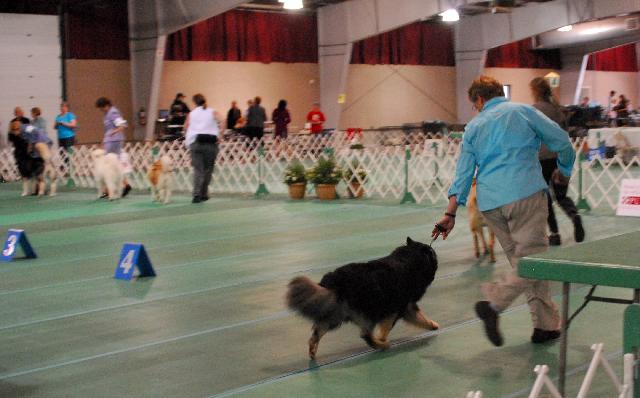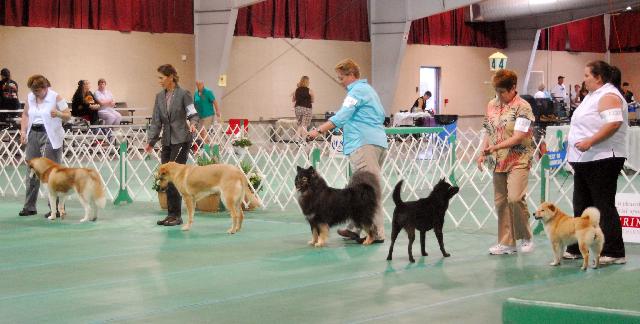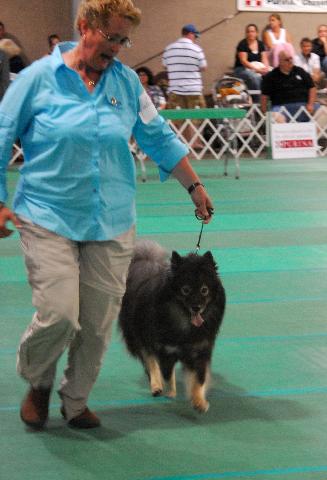 ---
Photo above, March 2008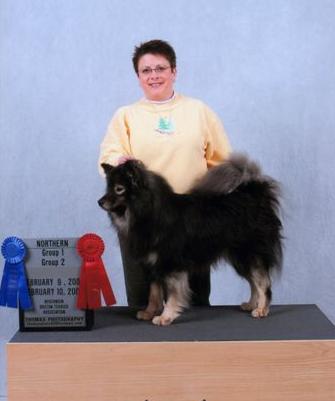 Photo above, February 9-10, 2008 Group 1 & 2 by Thomas Photography
December 2007 (below) photos by Lynn Drumm