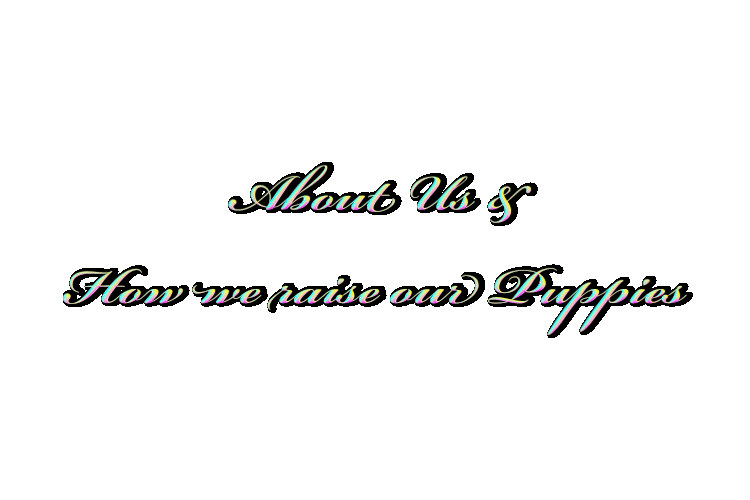 ALSO read our About The Breed page, as it also discusses our breeding thoughts
ABOUT US

Yutori Finnish Lapphunds is a partnership between Cathy Pollack and Lynn Drumm. We are both FLCA and AKC members in good standing. The FLCA is the National breed club-the Finnish Lapphund Club of America (FLCA). Cathy is the Vice President on the FLCA Board of Directors and formerly belonged to the Akita Club of America for 15 years as well as being a member of their Public Education Committee for many years. She has participated in showing and breeding in AKC since 1985, and written for the Hoflin publication, Akita World. Lynn is the Membership Chair for the FLCA and a member in good standing, of the FLCC (Finnish Lapphund Club of Canada). Both of us belong to the SFLS, the Southern Finnish Lapphund Society, of Great Britain.

It is important that we emphasize to you, as you read this, just how important it is to us that we breed the very best examples of the breed that we possibly can. We put a great deal of thought and research into our choices, because we want our name, Yutori, to become synonymous with the best companions, the best show competitors and the best performance dogs possible. We put our heart and our dreams as well as our time into our breedings and into the raising of our puppies. A little piece of us goes with each puppy when it goes into a new home and we will always ALWAYS care about the wellbeing of each and every Yutori puppy--from birth until the day they die. So we do not take our placements lightly and we do have high standards for the homes we select. We will never consider our dogs an impulse item or a piece of furniture, or a holiday gift. They are our children and our responsibility and they always will be.
A Great Start--How We Raise Our Puppies
We breed only on occasion and when we do, it is only to produce the best quality; with the intention of complementing the strengths and minimizing any weaknesses of our cherished companions. We only breed if we plan to keep a puppy for ourselves. We will not breed just to produce puppies for a demand, as that is not our first priority--quality is.

All of our dogs are house dogs first and show dogs second. Our puppies are raised underfoot, therefore gaining early exposure to normal household sounds.They live closely with us and are very much involved in our daily life. We socialize our puppies with young kids, teens, the elderly and people with disabilities, before they go to their new homes. In particular, we utilize the proven superdog conditioning used by guide dog and assistance dog trainers,as well as the military, known as ENS training. ENS has a monumental effect on mental and physical development. It enhances mental stability and maturity, and the ability to bounce back from emotional and physical stress. This beneficial effect carries forward through the puppy's entire life. We began this method of puppy raising on recommendation of our reproductive vet; also a breeder and exhibitor. Yutori puppies approach new and potentially scary situations with a calm and confident attitude that is exceptional. An independent puppy evaluator told us after testing our first litter for conformation and temperament, that ours were the most consistent and stable puppies of any breed that she had ever evaluated. We will continue using this method of socializing in all future Yutori litters.

Contact: If emailing with an inquiry, PLEASE include: 1. your name, 2. your address, 3. how you heard about us, and 4. specifics about the information you seek. If your email only asks if we have pups available, we will not respond. Anonymous emails are not answered. Our puppies only go to people we interview and form a relationship with over multiple contacts in advance of placement. Our dogs are family members and we feel responsible for the puppies for the rest of their lives, REGARDLESS of where they live. So we require they be returned to us in the event the owner cannot keep them.

To see the Gallery of photos on our Shutterfly site, email us privately at yutoriakitas@gmail.com. If it is appropriate, we will send you the link. Remember to introduce and identify yourself as requested above.
Yutori Web Design © 2006-2026 all rights reserved and will apply to all pages of this website.
All photos on this website and in the albums are copyright to Yutori Finnish Lapphunds. Do NOT copy without our written permission. Photo theft will be prosecuted. These photos and ALL graphics are privately owned by Yutori Web Design and are NOT to be used by anyone without our express permission. They are NOT to be considered public domain.